your local DIGITAL MARKETING solution
Reach and connect with your target customer
Our approach is to assess your business's online presence utilizing a systematic, objective assessment that identifies possible deficiencies, and implement tactics to correct and improve them, and will then target your prospects with the precision and efficiency that your business needs to succeed online.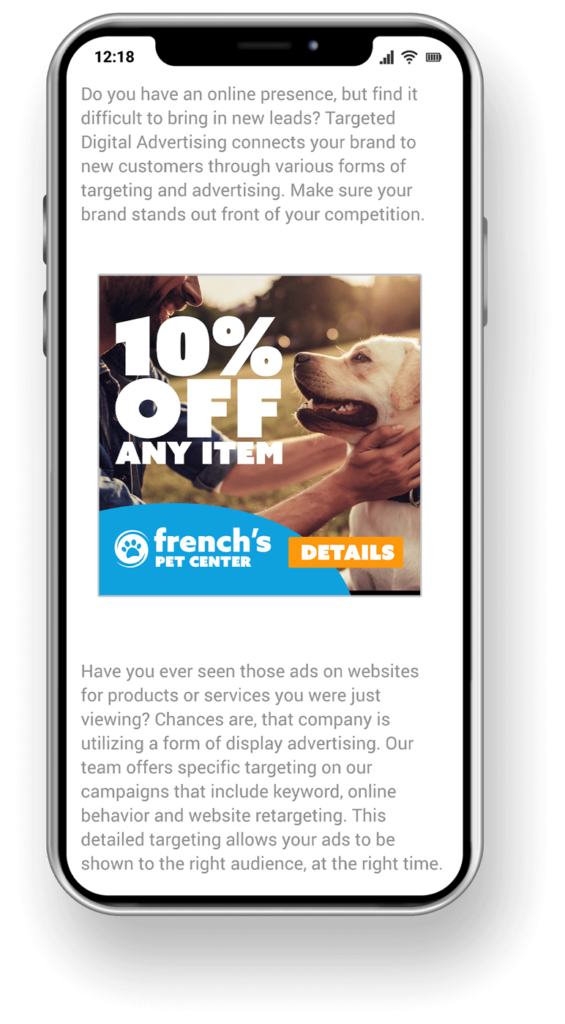 Build your digital presence
97% of consumers go online to find and research local business
75% of users admit to making judgments about a company's credibility based on their website's design
A single bad experience on a website makes users 88% less likely to visit the website again
After viewing a local business's website, 66% of people visited the store in-person
We combine media outlets to reach your target market.

Campaigns are designed around desired end result

You can use us for creative, design, and placement. Or just one or we are just happy to give you some general feedback.

We can coordinate your media campaigns and work with other media reps to ensure a complete campaign. We have lots of friends in other media and want to make sure its all working together for you!

We care. We truly do. We want you to succeed. When you succeed that means we do.
Direct Mail
Let us reach your target directly to their home with a custom direct mail campaign
Professional Team
Our trusted marketing professionals can direct you into the right combination of marketing tactics designed for maximum return
Digital Marketing
Utilize all aspects of digital marketing including Social Media, SEO, Website Design, and more
Marketing Planning
Our Team can coordinate your creative with all aspects of your annual marketing to design campaigns not only to obtain the exposure you want but the results you need.
Broadcast
Utilize radio to reach your target market using drive-time exposure and custom creative to maximize results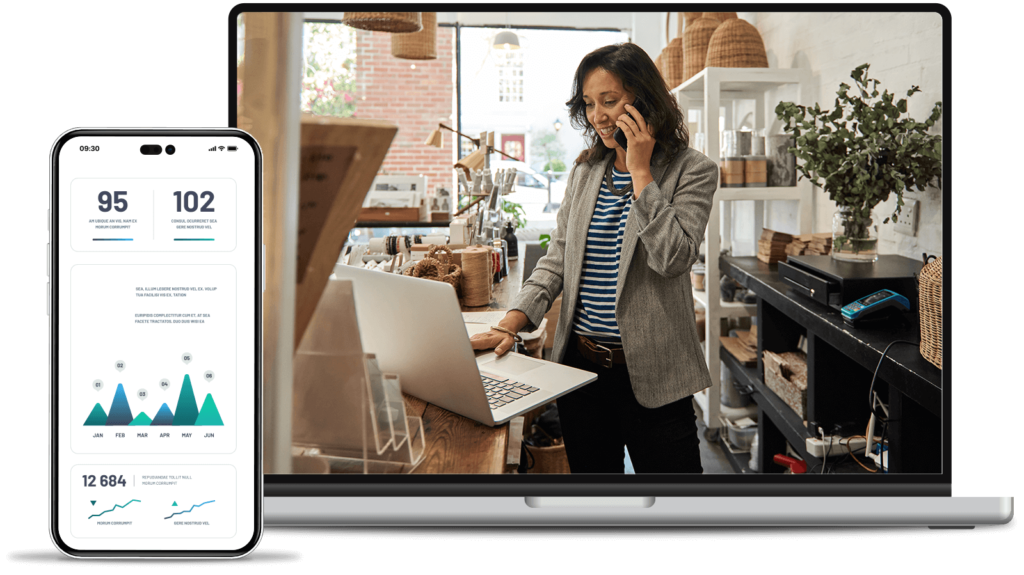 Get started with a FREE Digital Assessment of your business
Don't miss out on untapped revenue! Our local digital marketing specialists are ready to work with you to help your business capitalize on the power of digital marketing. Call us today at
502.594.7250
get started or fill out the form below.